ThurmanMerman
Perfect 10 2009 Fargo ND
I am very happy to announce the release of the 2009 Perfect 10 Show date!  Please reserve August 22nd, 2009 for one of the most anticipated shows of 2009!  This will be the shows 5th Anniversary, and we already have things brewing that will blow last years show AWAY!  One very exciting change for 2009 is that we have negotiated the ENTIRE Fargodome show floor for 2009!  That is 80,000 square feet of automotive madness!  Those of you that have attended a previous P10 show, can attest to the quality of the vehicles, models, and lighting/sound.  I love the support this show has received, and as always, I will never forget to thank everyone for their efforts.  With everyones support we found ways to take the "P10" show to the next level, and I expect this year to bring out the best of the best in vehicles, displays, and models!

Here are the details: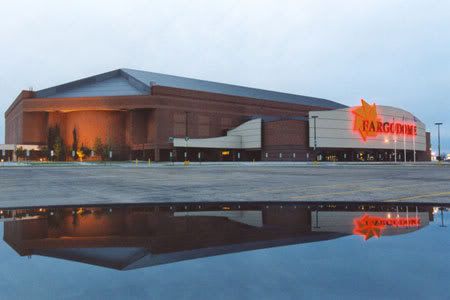 August 22nd, 2009
Fargodome (www.fargodome.com)
5pm-11pm
After Party (11pm-2am)
Fargo, ND

The Perfect 10 Car Show is a show that caters to all kinds of automotive enthusiasts.  There is not one type of vehicle we cater too, and we take pride in being a show that has entrants ranging from sport compacts, to mini trucks/trucks, to rockets.  If you have a passion for your vehicle and the automotive culture, you are invited and welcome.  The show takes place in very low lit surroundings, with each car/club providing a different 'theme' to their display.  Whether extensive lighting, tv's, or models are used is completely up to the entrant, however entering the show without some sort of display tends to make for harder viewing.  We utilize a $1.7 million dollar sound system, as well as additional sound on stage.  We bring in every piece of lighting our contracted company owns, and will actually pull from multiple sources for 2009.  Think a 'club' atmosphere within a car show!  We typically have 15-20 of the area's sexiest models, as well as a few professional models we fly in from around the country.  Last year we selected Tianna Ta as Miss Perfect 10 2008, and this year we promise more professional knockouts!


Here are a few pictures of the 2008 Perfect 10 Show (First picture is from roll-in).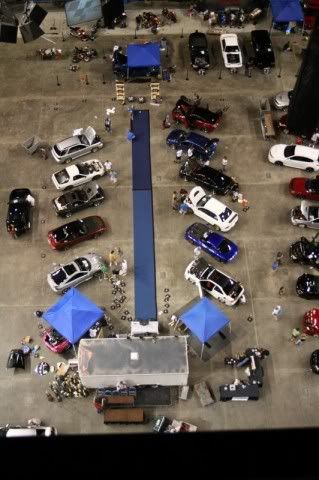 One entertainment factor we would like to take a step further for 2009, is go-go dancing.  Please email me if you, or someone you know would be interested in go-go dancing at the 2009 Perfect 10 Show.  As always, if you would like more information or have a recommendation for the show, you can utilize the following email addresses:

Show Coordinator (jason@perfect10show.com)
Go-Go Dancers (modeling@perfect10show.com)
Models (modeling@perfect10show.com)
Vendor Booths (info@perfect10show.com)
Feature Cars (info@perfect10show.com)
Car Clubs (info@perfect10show.com)
"Perfect 10 Street Team" (info@perfect10show.com) - Duties would include distributing flyers and posters throughout outlying cities, car shows, and events.  We would mail you a bundle of each flyer as it is released.  This is extremely important for those that live outside the Fargo area.

More information to come!

Hope everything is great with everyone, and I look forward to building the 5th Gen Perfect 10 Show with each of you!

***Disclaimer: I pulled this off a local board. Im attending the event but do not put it on.